The ease of the mimosa is just one of the reasons it's become such a popular brunch cocktail. Combining decadent champagne with traditional morning orange juice, the mimosa is a fun and playful drink that requires very little effort to get right.
If you're planning a celebratory breakfast or a bottomless brunch, then you need the right champagne for your mimosas. But don't stress the choice!
A mimosa is adaptable and forgiving. The key thing to remember is to look for the dry finish of a Brut, and don't be afraid to play with the balance.
In this guide, we've picked our five favorite champagnes for mimosas. These choices are so good, you'll want to pop the cork just to celebrate your good taste! Read on to find the best champagne to make the perfect mimosa.
Buyer's Guide
A mimosa, traditionally combining orange juice and sparkling wine, is the morning cocktail.
Enjoyed at celebratory breakfasts and indulgent brunches across the world, is it really a good morning if it doesn't have a mimosa? Easy to make and adaptable, a mimosa is one of the best and quickest ways to add a touch of luxury before noon.
With all that in mind, finding the right champagne for your mimosa doesn't have to be a difficult task. A mimosa is a flexible drink, and with a little tweaking to the recipe, almost any sparkling wine can work in a pinch.
But for a brunch to really celebrate, take a look at our buyer's guide.
Dry, Extra Dry, Or Brut?
When choosing the right champagne for your mimosa, the first thing to check is if it's dry, extra dry, or Brut. Brut is the driest of them all. Yes, it's even drier than extra dry. And even if you normally prefer a sweet wine, dry is better for a mimosa.
A mimosa combines champagne and orange juice, and the OJ provides all the sweetness you need. Use a sweet champagne, such as sec, demi sec, or doux, and you'll have made a dessert.
Dry and extra dry also have a touch of sweetness that tends to be too much for a mimosa. Brut, the driest of them all, balances the sugars in the juice.
If you have chosen a dry or extra dry, you can compensate for the sweetness by adding slightly less orange juice.
Tasting Notes
Even considering the depth of variety found in champagne, there are some flavors you can expect to come across. Fruits such as peaches and cherries typically sit alongside a hint of citrus, a touch of spice, and a nutty and creamy richness.
Many champagnes also bring an undertone of toast and butter, creating a lingering complexity that you want to savor.
When it comes to a good champagne for a mimosa, don't bother with the priciest options that emphasize a nutty depth.
The flavors will get lost alongside the orange juice, and you'll have wasted money on tastes that don't come through. Instead, look for those with fruit and spice at the forefront. Citrus is also good, as it balances out the orange juice.
Price
The best kept secret of any mimosa is that you actually don't have to break the bank on exceptional champagne. In fact, you probably want to avoid the most expensive varieties.
When combined with the orange juice, the qualities that lead to these champagnes earning their price tag will be masked.
Budget conscious champagnes can work in a mimosa, particularly if you're trying to find something to pair with a wide variety of food. If you're serving a crowd, a cheaper prosecco or cava can ensure everyone gets a decent drink.
Much better than being forced to serve a mimosa that combines a splash of champagne with a liter of orange juice, because you could only afford a single bottle.
With that in mind, avoid anything you wouldn't be willing to drink on its own. You'll end up adding so much orange juice that it technically won't count as a mimosa anymore.
Size
It's easy when you're standing in the grocery store to understand just how much champagne you're getting, but shopping online can lead to the occasional confusion.
If a Veuve Clicquot deal seems too good to be true, then there's a good chance you're buying a half sized bottle without noticing.
If you're planning a big celebration, or you take the "bottomless" in bottomless brunch seriously, it's hard to beat a magnum of champagne.
Traditionally, a magnum is 1.5l, which is equal to two standard size bottles of champagne, and often offers a small saving.
Prosecco Or Cava Or Champagne
A mimosa might traditionally be made with champagne, but that doesn't mean you should ignore other sparkling wines. Prosecco and cava are two regional varieties that are typically cheaper than champagne, but work wonderfully in a mimosa.
They have the fizz and fun needed for a good brunch cocktail, and have as diverse a flavor profile as champagne. They're also crowd pleasers.
Alcoholic Or Non-Alcoholic
Non-alcoholic champagnes have had a rough start, with too many varieties tasting like sparkling grape juice.
But the industry has stepped up its game lately, and there are now some non-alcoholic champagnes that could almost pass for the real thing. (And if you enjoy one too many with brunch, you won't have to spend the rest of the day in a dark room.)
Don't Forget The Orange Juice
There are just two ingredients to a mimosa: orange juice and champagne. And they're both as important as the other. Choose an orange juice that complements your champagne, prioritizing juiciness and freshness over sugar.
Frequently Asked Questions
How Do You Make A Perfect Mimosa?
The perfect mimosa combines half a glass of chilled champagne and half a glass of chilled orange juice. Keep the champagne cool before serving, so it has maximum bubbles when the cork is popped.
The best mimosas are cold, but without any ice to water it down, so ensure everything is chilled. Fill a champagne flute halfway with champagne, and then top with an equal amount of cold orange juice.
Finish with an orange twist garnish, and enjoy! Mimosas are a flexible cocktail, so play around with the measurements until you've found something that works for you.
Is Dry Or Brut Champagne Better For Mimosas?
A good mimosa uses Brut champagne to cut through the sweetness of the orange juice. Brut is actually the driest designation, even drier than extra dry, with very little sugar left in the drink.
What Champagne Is Best For Mimosas?
The best champagne for mimosa is a Brut, which is the driest variation, and complements the sweetness of the orange juice. Avoid anything with flavors that are too complex or creamy, as this can be lost in the cocktail.
Instead, look for those with a fruit forward expression, and a dash of citrus. And, of course, lots of bubbles.
Is Prosecco Good For Mimosas?
Prosecco works very well in mimosas, and some actually prefer this variety of sparkling wine to champagne. Prosecco is generally cheaper, and with a lively and vivid body that adds a dash of fun to the mimosa.
Final Thoughts
A mimosa is a drink fit for a celebration! The right champagne for a mimosa doesn't have to break the bank. Look for a Brut variety with a lively flavor profile and plenty of bubbles.
But a mimosa is adaptable, and you can have a lot of fun playing around. Why not try a rosé? Or even a non-alcoholic sparkling wine!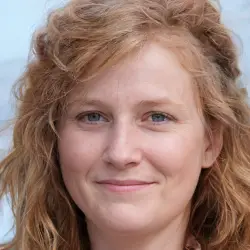 Latest posts by Rachel Edwards
(see all)