Chicken is one of the most popular meats on any dish globally, its versatility has ensured that its popularity only continues to grow each year.
Of course, when it comes to pairing the perfect wine to match your chicken dish, there are a number of mouth watering options available.
Contrary to popular belief, when choosing the right wine to pair with chicken, the answer doesn't always lie in a bottle of white.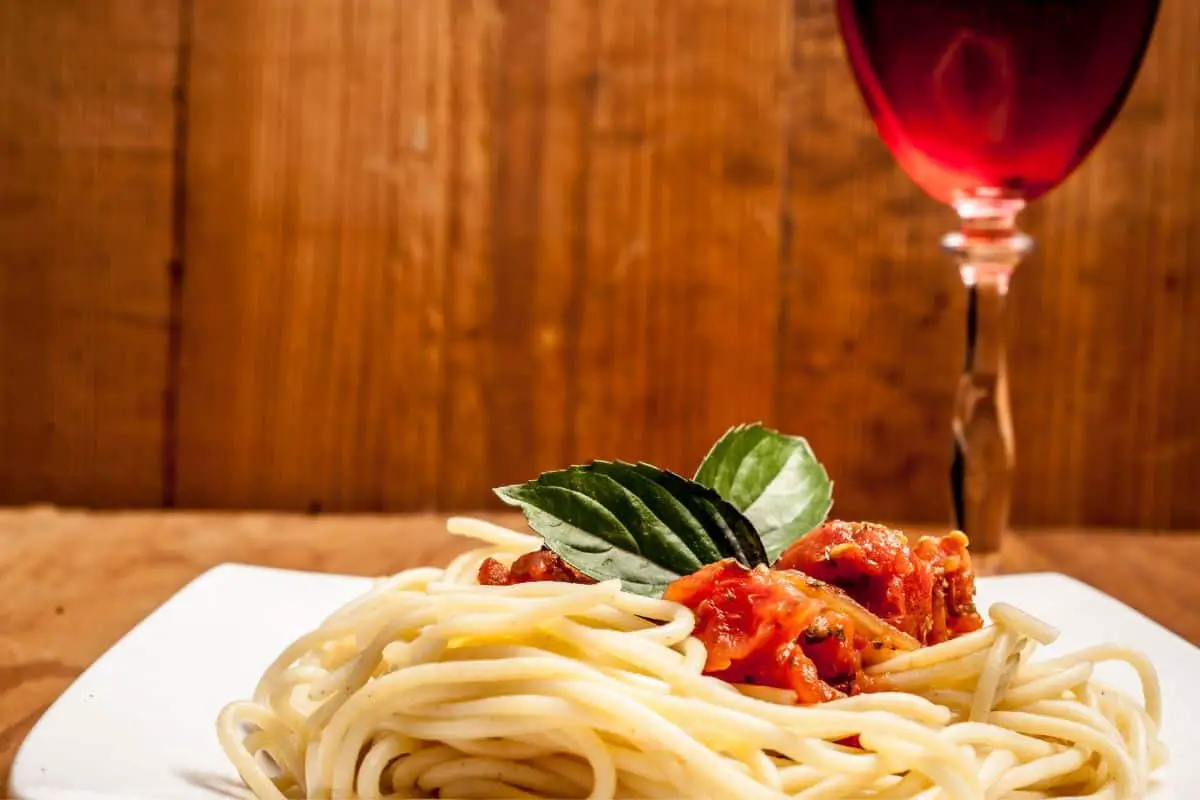 Chicken's light flavour can entice everyone from healthy eaters to foodies. Its exquisite and clean meat taste is one of the most versatile of poultry, so you can make anything from cheesy Italian casseroles to spicy, curry-based fare.
The only thing missing from this array of delicious poultry dishes is a full glass of wine!
It can be a minefield, when throwing a dinner party or major even, to know exactly which wines to choose!
You want something that not only pairs well with your chosen courses, but that everyone can get behind and enjoy. Well, with the handy list that we've compiled below, you'll be seen as a connoisseur and your party a rounding success! 
Chicken Dishes To Pair With White Wine
Roast Chicken And Chardonnay
Chicken is often roasted with a medley of herbs, as well as perhaps some garlic, lemon and butter (You might want to check out: What Wines Go With Turkey?).
Chardonnay is a classic match here, but think about choosing one that carries a little more weight through the use of oak in the winery, or a New World option with a riper fruit profile.
The rich flavours in the chicken really help meld with the sharpness of a strong white wine, and as white always should be, it must be chilled!
The acidity of the lemon and the pungency of the herbs and garlic, a ripe aromatic white wine or a full flavour rosé would be perfect.
Acidity is generally your friend in any roast dinner situation, because the wine can help to lift all the elements on the table. 
Chicken Tetrazzini And Pinot Grigio
Opposites do attract when it comes to the exquisite pair of Pinot Grigio and chicken tetrazzini. This light-bodied white wine is dry and crisp, boasting a citrusy bouquet of apples and pears.
On the opposite side of the spectrum, chicken tetrazzini is known for its rich and creamy taste and hearty linguini base.
Brightening up the thick taste of gooey parmesan and mozzarella with a light white wine sure to make any dinner an incomparable dining experience!
A Pinot Grigio is always a crowd pleaser, so you won't hear any complaints if you serve up this pairing.
Chicken Tikka Masala And Riesling
Riesling is known for its light, fruity, and sweet taste, which makes it the perfect match for any chicken dish with a kick.
Brighten up your palate with every bite of this Indian classic, made with a tangy Tikka yoghourt and the spicy taste of cumin, turmeric, cayenne, and paprika.
The ripe, apricot finish of Riesling will bring out the tart undertones of this dish while emphasising its dramatic and very fine base. You'll be able to win over any dinner party guests with this sweet and spicy white wine pairing.
Chicken Dishes To Pair With Red Wine
Coq Au Vin And Pinot Noir
Few things build the appetite like the hearty aromas of a chicken casserole wafting through from the kitchen. Red wine drinkers could try uncorking a Pinot Noir.
You could also look to Mornington Peninsula in Australia, Oregon, New Zealand or California's Santa Barbara County, to name only a few.
In Burgundy itself, some great value can still be found in slightly lesser-known areas. Tim Atkin MW, Decanter's Burgundy correspondent, recently suggested exploring the Côte Chalonnaise to the south of Beaune, for example.
These wines are thick and decadent and really help to showcase the flavourful nature of a coq au vin. 
Pinot isn't the only red wine to pair with chicken, of course. In general, look for fruit-forward wines with low tannins and relatively good acidity to help lift the dish.
Chicken Enchiladas And Malbec
Argentinian Malbec is perhaps the most lively red wine you'll ever taste. Its rich, spicy flavours and smoky finish is just what the gooey cheese taste of chicken enchiladas need.
The garden-fresh flavour of tomatillo salsa will breathe new life into this dark and rich wine, as well. Give every bite of this Spanish dish an irresistible kick with a high-tannin red.
Not only will Malbec taste out of this world, but the sensual dark colour will also make your table spread pop.
Malbec is a top rated pairing on any connessiures list and nobody who enjoys a glass of red could possibly turn up their nose at this delicious composition.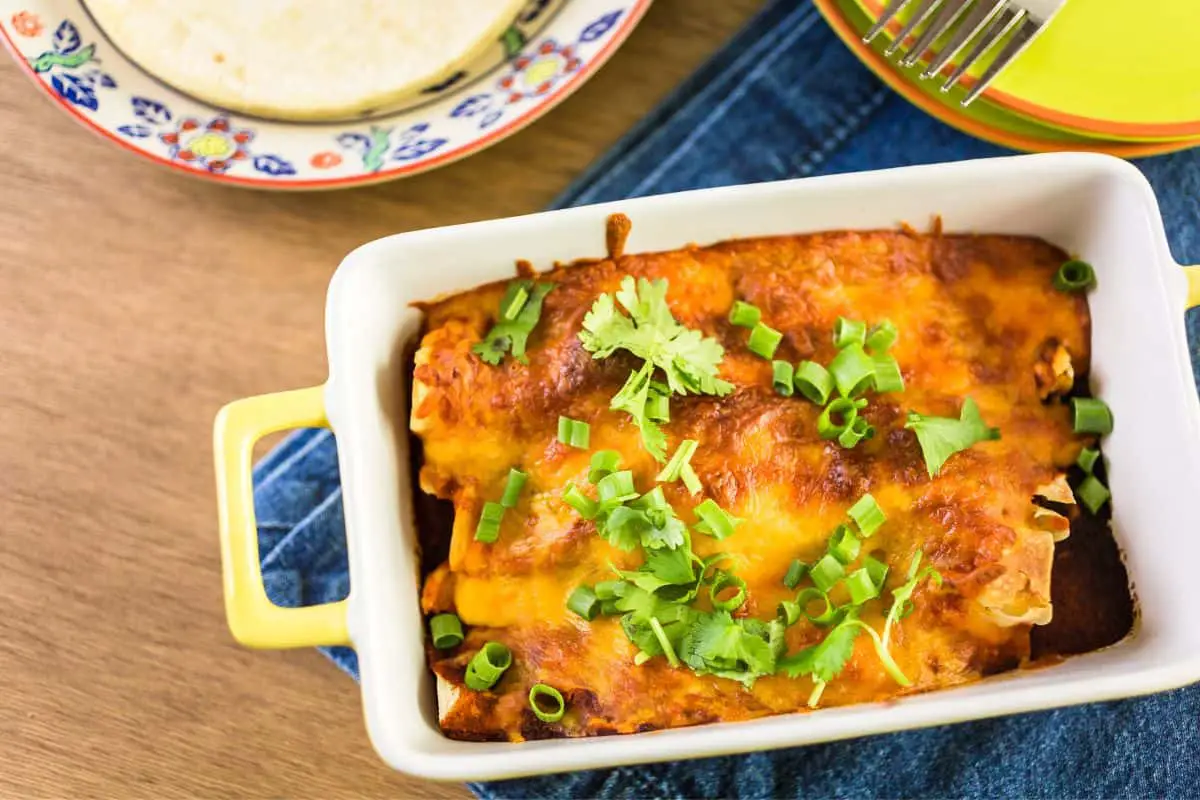 Smokey Chicken BBQ Breast And Shiraz
There's not a person out there who doesn't like the bold, smoky-sweet taste of this classic Texas recipe. Now you can tease out the appetising flavours of BBQ with a wine pairing made in heaven.
Shiraz, a dark, peppery, and full-bodied wine, is just what BBQ chicken brisket needs.
This hearty and spicy red will complement the bold southern style of chicken brisket, while its blackcurrant overtones will balance the honey sweetness of the BBQ.
A shiraz is a great wine for any spicy dish as it really helps to bring out the individual flavour of the spices and can also be used to calm a burning mouth!
Chicken Dishes To Pair With Champagne Or Prosecco
Fried Chicken And Champagne
You'd never guess how divine this unlikely pairing is! The carbonated brightness of Champagne interacts with the battered, crisp exterior of the fried chicken for a texture that will make your whole mouth come alive.
Choose a champagne with zesty, citrus notes, and it's guaranteed to add a vivid experience to  your chicken with a delectable complexity as an added bonus.
Treat yourself to the elegance of Champagne without breaking the bank on an equally tasty chicken pairing.
Though fried chicken is not seen as the most eloquent dish, but when paired with champagne, you've got yourself one refined meal.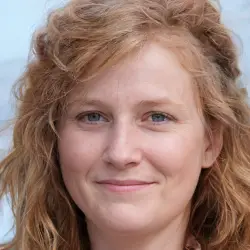 Latest posts by Rachel Edwards
(see all)