Welcome to the world of Chardonnay, one of the most widely planted and versatile white grape varieties on the planet. Today we're delving into a comparison of two distinct styles: oaked and unoaked Chardonnay.
Understanding Chardonnay: The Grape Behind the Wine
To fully appreciate the distinction between oaked and unoaked Chardonnay, it's important to understand the grape itself.
Chardonnay grapes are like blank canvases for winemakers. They have a rather neutral flavor profile, which allows the winemaking process to greatly influence the final taste of the wine.
The Process: Oaked vs. Unoaked Chardonnay
The key difference between oaked and unoaked Chardonnay lies in the aging process.
Oaked Chardonnay is aged in oak barrels. The porous nature of oak allows for a small amount of oxygen to interact with the wine, leading to a process called oxidation. This imparts richer, buttery flavors and a smooth texture to the wine.
Unoaked Chardonnay, on the other hand, is typically aged in stainless steel or concrete vessels. These materials are non-reactive, preventing the wine from interacting with oxygen and thus preserving the fruit's natural flavors.
The Taste Profile: Deciphering the Differences
The flavor profiles of oaked and unoaked Chardonnay are markedly different, offering unique experiences for the palate.
| | Oaked Chardonnay | Unoaked Chardonnay |
| --- | --- | --- |
| Aroma | Vanilla, butter, caramel, toast | Green apple, pear, citrus, tropical fruits |
| Flavor | Butter, toasted nuts, spice, vanilla | Crisp fruit flavors, high acidity, minerality |
| Texture | Creamy, rich, full-bodied | Crisp, light to medium-bodied |
In essence, choosing between the two is like choosing between a rich, decadent slice of buttercream cake (oaked) and a refreshing, tangy fruit salad (unoaked).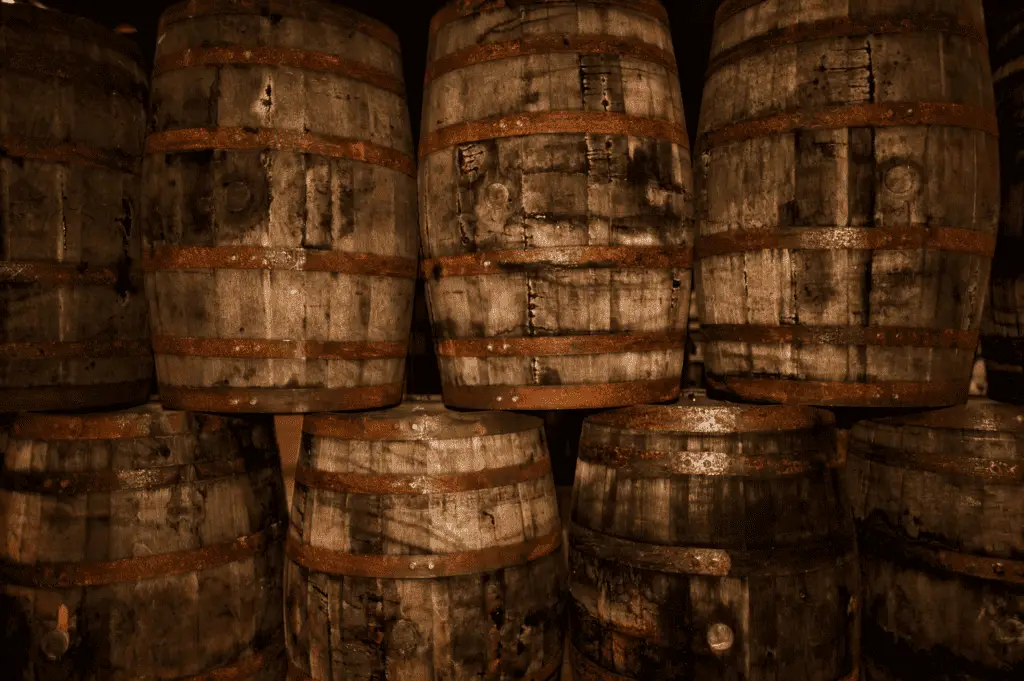 The Pairing Paradigm: Food and Chardonnay
When it comes to food pairing, both styles of Chardonnay have their moments to shine.
Oaked Chardonnay pairs well with richer dishes like lobster, creamy pasta, or roast chicken.
Unoaked Chardonnay, with its higher acidity, complements lighter, tangier foods such as grilled fish, salads, or goat cheese.
The general rule of thumb is to match the weight and intensity of the food with the wine.
The Influence of Terroir on Chardonnay
Terroir, the unique combination of geography, geology, and climate of a certain place, also plays a significant role in the flavor profile of Chardonnay.
For instance, Chardonnay grown in cooler climates tends to produce wines with higher acidity and flavors of green apple and pear. In contrast, warmer climates lead to Chardonnay with fuller body and flavors of tropical fruits like pineapple and mango.
In essence, terroir is like the stage set for a play, determining the backdrop against which the characters (grapes) interact and develop.
The Global Tapestry of Chardonnay
Chardonnay is grown in wine regions all over the world, each lending its unique touch to the wine.
Burgundy, France: The ancestral home of Chardonnay, where you can find everything from lean and mineral Chablis (unoaked) to creamy and rich Meursault (oaked).
California, USA: Known for its full-bodied, oak-aged Chardonnays with flavors of tropical fruit and vanilla.
Australia: Produces a wide range of styles, from bright and unoaked versions in cooler regions like Yarra Valley to richer, oaked versions in warmer regions.
Much like a well-traveled individual absorbing influences from different cultures, Chardonnay, too, reflects the character of the land it comes from.
Health Considerations: Chardonnay in Moderation
While moderate wine consumption can be part of a healthy lifestyle, it's important to remember that it should be just that—moderate.
Both oaked and unoaked Chardonnay contain alcohol and calories, so it's wise to enjoy them in moderation. The antioxidants present, particularly in white wine, can provide certain health benefits, but these benefits should be weighed against potential risks.
Consider wine as an indulgence, akin to a piece of dark chocolate—savoured in small quantities, it can be a part of a balanced diet.
The Impact of Vintages on Chardonnay
Much like people have good and bad years, so do wine grapes. The vintage, or the year the grapes were harvested, can significantly influence a Chardonnay's taste.
In years with ideal growing conditions, the grapes produce balanced sugars and acids, leading to a great vintage. Conversely, challenging weather conditions can result in less desirable vintages.
So, choosing a Chardonnay can be similar to picking a book—the year of publication doesn't necessarily dictate its quality, but it can give you an idea of the story within.
Exploring Further: Beyond Oaked and Unoaked
Beyond the dichotomy of oaked and unoaked, Chardonnay also offers a range of sparkling wines, most notably Champagne, and dessert wines like Beaune's famous "Vin de Paille".
So, whether you're celebrating a special occasion, enjoying a meal, or simply savouring a quiet evening, there's a Chardonnay for every moment. It's a testament to the versatility of this grape variety, proving there's always more to explore, much like an endless library of fascinating books.
Dive in and savor the journey—one sip at a time.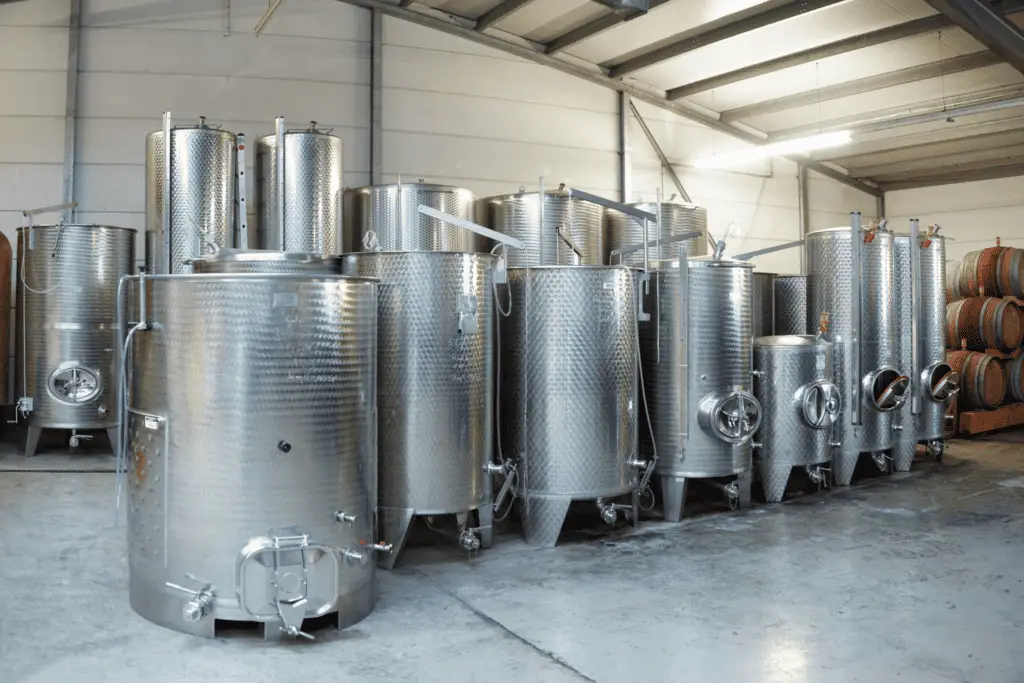 Final Thoughts: Which One Is For You?
At the end of the day, whether you should opt for oaked or unoaked Chardonnay is purely a matter of personal preference.
If you enjoy richer, full-bodied wines with complex flavors, oaked Chardonnay is your glass of wine. Think of it as a grand symphony where each note is a new flavor, unfolding gradually to create a harmonious, lingering finish.
On the other hand, if you appreciate crisp, fruit-forward wines with high acidity, unoaked Chardonnay would be your ideal choice. It's akin to a vibrant pop song—catchy, refreshing, and instantly enjoyable.
Ultimately, the world of Chardonnay is vast and varied, and there's a version to suit every palate. So, why not explore both? After all, variety is the spice of life, or in this case, the sip of wine. Cheers!
Frequently Asked Questions
What is the main difference between oaked and unoaked Chardonnay?
The main difference lies in the aging process. Oaked Chardonnay is aged in oak barrels, imparting a rich, buttery flavor, while unoaked Chardonnay is aged in stainless steel or concrete, preserving the grape's natural, fruit-forward flavors.
Is oaked or unoaked Chardonnay better?
Neither is objectively better. The choice between oaked and unoaked Chardonnay is purely a matter of personal preference, much like choosing between different genres of music. If you enjoy richer, complex flavors, opt for oaked Chardonnay. If you prefer crisper, fruitier wines, go for unoaked Chardonnay.
Does unoaked Chardonnay mean it's organic or sulfite-free?
Not necessarily. Unoaked simply means the wine wasn't aged in oak barrels. It doesn't indicate whether the wine is organic or sulfite-free. Think of it like bread: gluten-free doesn't automatically mean it's also sugar-free.
Can I tell if a Chardonnay is oaked or unoaked by its color?
Yes, to some extent. Oaked Chardonnay often has a deeper, more golden color due to oxidation during aging. Unoaked Chardonnay, in contrast, tends to be lighter, more pale yellow, similar to the difference between a ripe and unripe banana.
What foods pair well with Chardonnay?
Oaked Chardonnay pairs well with rich dishes like lobster or creamy pasta, while unoaked Chardonnay complements lighter, tangier foods like grilled fish or salads. It's like matching your outfit to the occasion—formal attire for a gala (oaked) and casual wear for a picnic (unoaked).
Does Chardonnay need to be served chilled?
Yes, Chardonnay is best served chilled, between 48-52°F for unoaked and 52-56°F for oaked. It's akin to serving ice cream—you want it cold, but not so frozen you can't taste the flavors.
How long does a bottle of Chardonnay last after opening?
A bottle of Chardonnay, whether oaked or unoaked, can last 3-5 days if resealed and stored in the fridge. Think of it like leftovers—the quality might decrease over time, but it's still enjoyable for a few days.
What's a good year for Chardonnay?
Chardonnay, like all wines, has its good and bad vintages depending on the region. However, the year doesn't always dictate quality. It's best to research specific vintages of the region you're interested in, akin to reading reviews before selecting a movie to watch.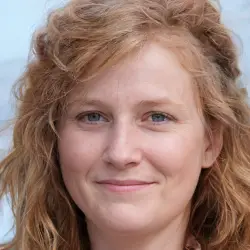 Latest posts by Rachel Edwards
(see all)