We love sangria and it's one of our favorite drinks to make. It's the perfect drink for relaxing during a hot summer's day and is sure to be a favorite of anyone who drinks it.
If you're hosting guests and want to serve them a delicious alcoholic beverage then you can't go wrong with sangria.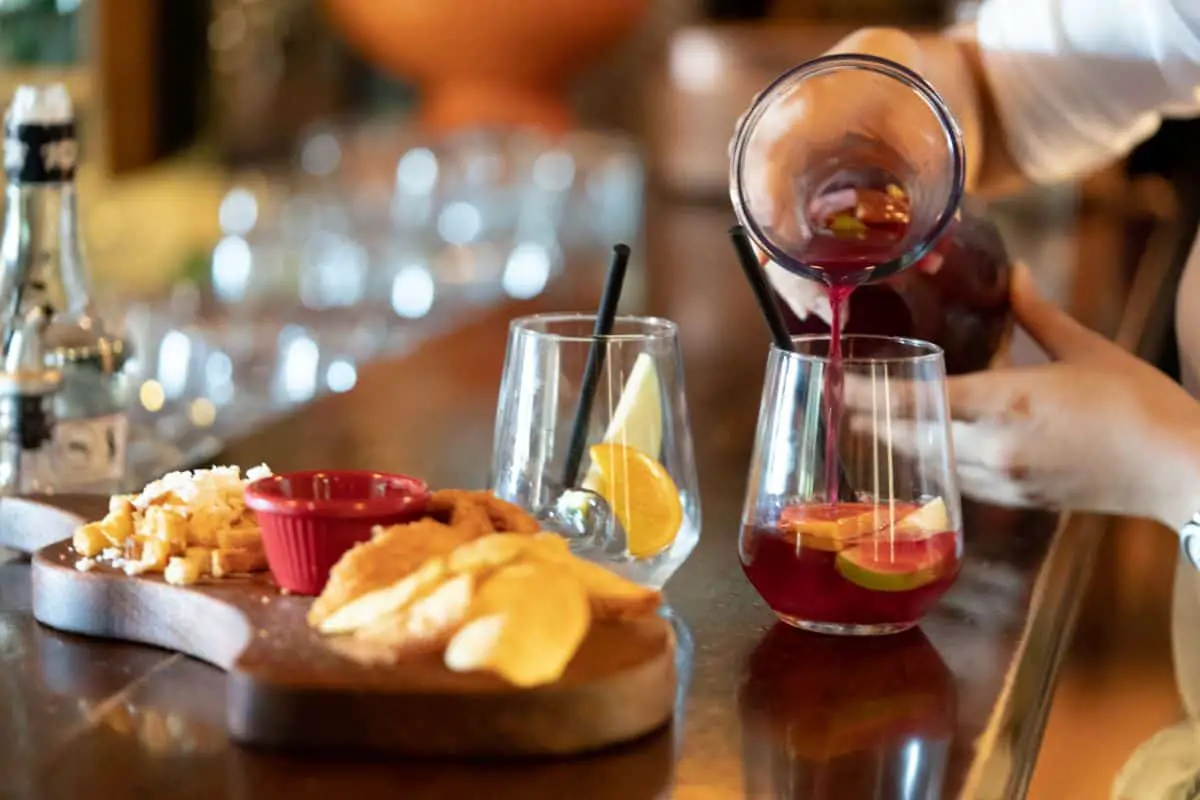 However, to make the best sangria you need to have the best recipe. That's why we've created this ultimate guide to making the best sangria.
We not only have an easy recipe for you to follow but have included plenty of hints and tips to help you along the way.
What Is Sangria?
Sangria is a wine punch that has a long and rich history that dates back centuries to the Middle Ages. It originated in Spain and is traditionally an aged wine that is mixed with fruit and spices.
It is generally made with red wine, but there are versions that use white wine or rose wine.
Many modern takes on sangria include a seltzer to add a little fizz and can also include other types of alcohol alongside the wine.
What Are The Ingredients For Sangria?
There are many different recipes for sangria and they can use a variety of different ingredients. For our sangria recipe, we are going to use the following ingredients.
Red Wine
This is probably the most essential ingredient when it comes to sangria but it's an ingredient that you need to spend a lot of money on.
As you're going to be mixing red wine with a lot of other ingredients, you don't need to break the bank on buying expensive and delicious wine.
Many wines in the $15 to $20 range will be more than sufficient for sangria. We prefer dry red wines but you can also use Pinot Noir or Merlot.
Ultimately, it will be your personal preference so don't be afraid to experiment to see which you like best!
Brandy
In our opinion, brandy is a very underrated ingredient in sangria. It can really add to the flavor and smell of the finished sangria and when brandy is left out, the drink doesn't taste as good.
Much like your choice of red wine, you don't need expensive brandy for it to do its job as a $15 to $20 bottle will be enough.
You can leave out the brandy from the recipe if you want to, but we think that sangria tastes better with it. It can also be substituted for another liqueur if brandy isn't to your tastes, such as Grand Marnier.
Orange Juice
Fruit is a big part of sangria and adding some orange juice will make your sangria taste even fruitier.
You can use a mix of orange and lemon juice if you prefer. If you do, you should put them in a ratio of two to one in favor of orange juice.
Sweetener
Sangria is supposed to be a little dry but we do prefer ours with a little sweetener included in it. You can use granulated sugar if you wish, but we prefer using brown sugar instead.
This dissolves into the sangria wonderfully and doesn't take away from the taste. You can also use honey or maple syrup if you prefer.
Fruit
Many different fruits are perfect with sangria. You can match your fruit to the notes of your red wine so if you choose a wine that has notes of raspberries, for example, use raspberries.
You can also opt for seasonal fruits as well so your sangria will change throughout the year.
Some of the best fruits to use for sangria include oranges, apples, pears, cranberries, strawberries, peaches, and pineapple. Try a few and see which you prefer!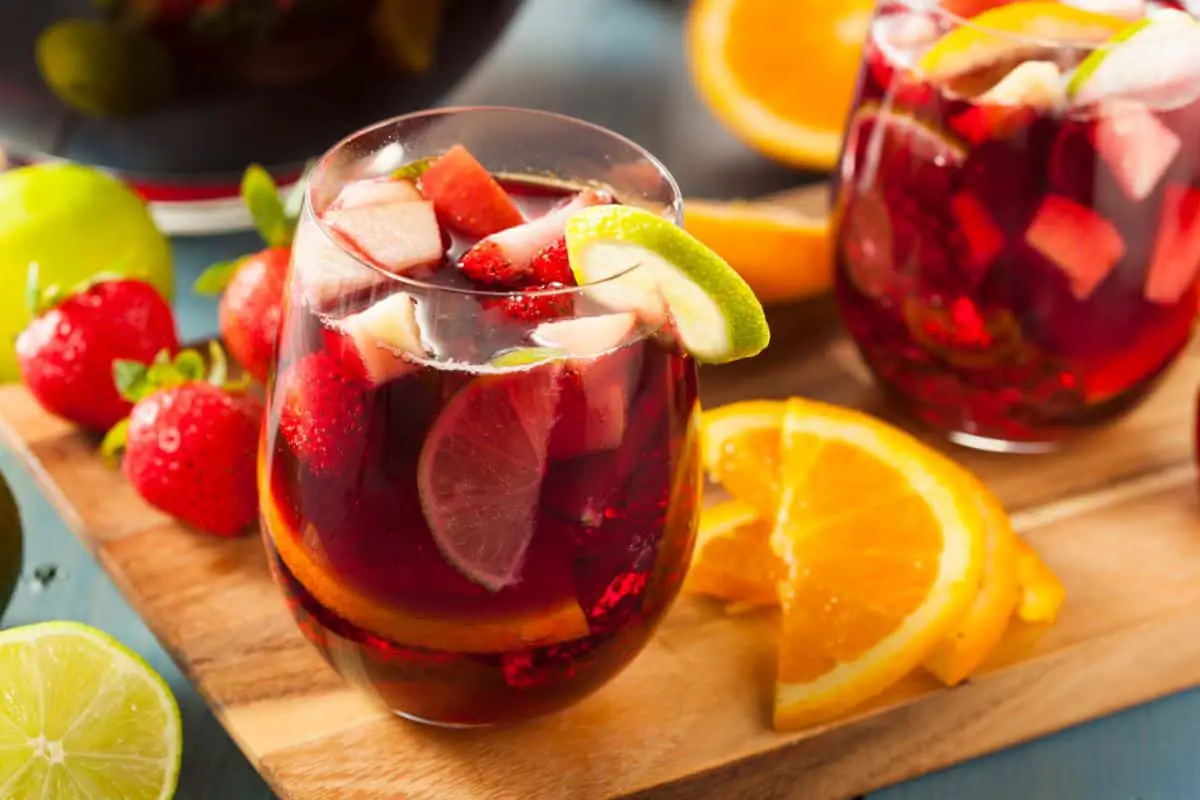 Cinnamon Stick
Sangria needs a little spice added to it and in our opinion, a cinnamon stick is the best way to add this.
Cinnamon is a great addition to many different drinks due to its mix of being spicy while also remaining sweet and it complements the red wine and fruit perfectly.
Sparkling Water/Seltzer (Optional)
Whether you like your sangria to have some fizz or not is purely down to your personal preference. Traditionally sangria is not fizzy, but many people prefer it mixed with some seltzer or sparkling water.
We usually make ours without any fizz and then make some iced seltzer available to our guests so that they can add their own if they wish.
Can I Make Sangria Ahead Of Time?
Sangria needs some time to chill and for the fruit to infuse with the wine and release its flavors.
This can be anywhere from 30 minutes to 24 hours so it is best if you do make it a little in advance so that the flavors have time to develop.
However, as the drink uses fresh fruit and an opened bottle of wine, we wouldn't recommend making it more than 24 hours in advance.
The fruit will begin to lose its freshness and the drink won't taste as delicious. For the best sangria, aim to consume it within 24 hours.
How To Make Sangria
Now, let's look at how to make sangria. Our recipe only takes 10 minutes to make so you can quickly make a batch and then continue with your party prep.
Equipment
Tall pitcher
Juicer
Stirrer
Ingredients
1 bottle of dry red wine
¼ cup of brandy
3 medium-sized oranges
3 to 5 tablespoons of brown sugar
1 ½ cups of sliced seasonal fruit
1 cinnamon stick
Method
Pour the bottle of wine and brandy into the pitcher.
Juice a whole orange and half of a second and add the juice to your mixed wine and brandy. Leave the other full orange and half for later in the recipe.
Add three tablespoons of brown sugar. Stir it thoroughly for around 15 to 20 seconds so that it completely dissolves.
Once it has fully dissolved, try a sip to see if you need to add more sugar. Add a little at a time until it is as sweet as you want.
Slice your seasonal fruit and the remaining whole orange and half an orange. Add them to the pitcher. Add your cinnamon stick to the pitcher as well.
Stir the mixture well and cover your pitcher with some cling wrap.
Your sangria will need to be refrigerated for at least 30 minutes to both give the liquid a chance to cool and for the fruit to infuse with the wine.
You can leave it for longer but aim to serve the sangria within 24 hours.
When ready, serve your sangria chilled. You can add ice if you wish.
To make a fizzy drink, pour your sangria into a glass and add a splash of chilled seltzer. Don't add too much as it will water down the sangria.
Final Thoughts
In this article, we looked at how to make sangria. We introduced what sangria is and discussed the ingredients you will need to make some.
We also included our recipe for the best sangria and have step-by-step instructions. Along the way, we added several hints, tips, and substitutions so you can adjust your sangria if you want to.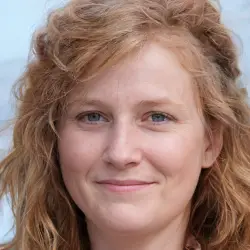 Latest posts by Rachel Edwards
(see all)