We've all heard about different wines that pair well with different foods, but did you know that some wines go extremely well with ham? From fruity to more rich wines, there is a bottle out there that will pair wonderfully with your favorite ham.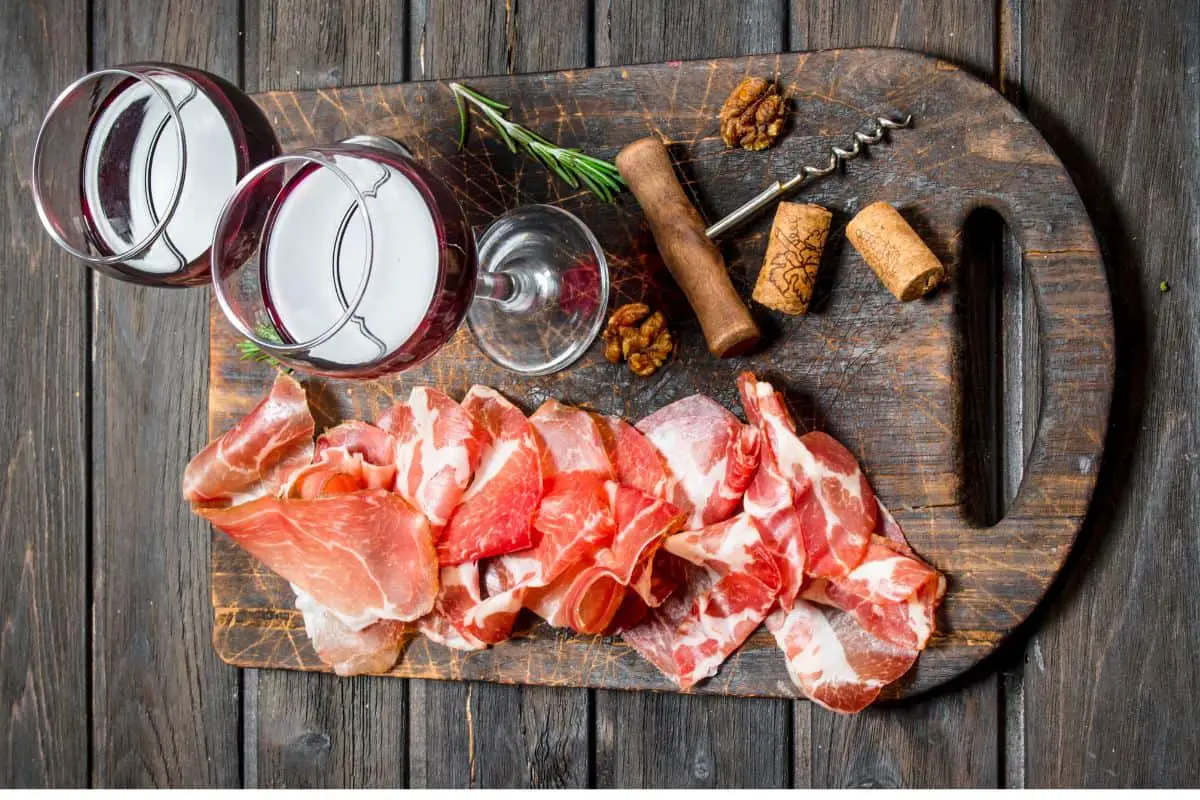 The flavor profile of ham is typically salty, sweet, rich, and quite textured, but there is a wide variety of ham, meaning one wine may pair well with one type of ham but not with another.
Generally speaking, the sweet and salty richness of ham tends to pair best with wines that have a slight acidity and sweetness with a touch of fruitiness, too.
The good news is that there are a large variety of wines to choose from when pairing with this holiday meat.
The main issue is knowing what wines to drink alongside your ham dish. That's why we are here to help. From Riesling to Zinfandel and Beaujolais to Moscato, we are going to guide you through the very best wines that pair well with different types of ham.
Let's get started.
Wine And Ham
Ham has been consumed by humans for centuries. Go back to the 1700s and it was one of the main sources of food for sailors. Soon, it began to spread worldwide and became a popular food item, eventually becoming a favorite during the holiday season.
Of course, throughout the centuries, ham has come in various forms, and today there are a range of flavors to enjoy. These flavors are mainly down to how the animal was reared and the method in which the meat was prepared.
From smoked to honey ham, your taste buds will be shocked by the difference a cooking method can make to ham. Therefore, different wines will go with different ham flavors.
Ham Glaze
Whatever ham you're looking to eat, you can almost always be certain that it will be sweet. This is mainly down to the type of glaze used on the ham, and it is this glaze that is the primary factor in deciding what wine to pair with the meat.
However, this is more important when the ham is served hot, rather than cold.
A great deal of ham glazes contain a marmalade or honey component. These tend to work very well with fruity, bright red wines, such as Australian Shiraz, McLaren Vale, and a GSM Blend (Mourvedre, Syrah, or Grenache).
Many glazes are also relatively hot and spicy, especially those that use mustard. If this is the case, then a red wine that handles spicy food is the best option, such as a good Pinotage or Zinfandel.
These wines would also pair well with ham that is cooked in coca-cola, as the meat will have a smokier flavor.
If the ham glaze is not so sweet, an Amarone wine is a good pairing. This can be overly powerful for some meats, such as turkey, but tends to work well with less sweet hams.
A holiday favorite, the Châteauneuf-du-Pape, is arguably the best pairing when ham is served alongside turkey. And, the older the bottle, the better as it can introduce some complexity to the overall pairing.
Let's look at some different styles of ham and see what wine pairs best with each below.
Smokey And Savory Ham
Savory ham is usually smoked and can come in a range of sizes. This type of ham ranges from full-sized fresh pieces of meat that are baked in the oven to pre-sliced examples, typically available in the grocery store.
Smokey ham tends to be less sweet than many others and can come in the form of processed ham, including Spam and Mortadella. Therefore, it can be juicier and less salty than a dry-cured ham.
Because of its texture, juiciness, and low level of saltiness, smoky, savory ham pairs best with rose or lighter red wines. A medium-bodied, fruity red wine with a derate acidity goes well with the lower sweetness and textured ham.
There are a whole host of wines to choose from, such as:
Grenache-based reds (For instance, a GSM blend)
Deeply-colored Rosé
Zinfandel
Zweigelt (From Austria)
New-world style Pinot Noir
The Corvina-based red wines of Valpolicella,
Dornfelder (From Germany)
Sangiovese,
Aged Tempranillo
Primitivo-Negroamaro blends from "Secco" (dry) Lambrusco and Puglia
Nebbiolo
Dry Cured, Aged Ham
Dry cured, aged ham tends to be thinly sliced with bold flavors. They also have chewy textures with a higher salt content than many other types of ham. An example of such a ham is Prosciutto, an Italian favorite.
This is usually prepared and served in very thin sheets and given as appetizers.
Other examples of ham that fall into this category are:
Jamón Ibérico
Bayonne Ham
Speck
Serrano Ham
Because dry cured, aged ham has a rich saltiness to its flavor, and it is generally very dry, sparkling wines tend to pair nicely with it. Sparkling Rosé wines or a sparkling red also work well.
Here are some of the best types of wine to pair with dry cured, aged ham:
Rosé
Dry sherry, such as Manzanilla sherry or a Fino
A herbaceous and minerally crisp white wine
A dry Madeira, such as a Sercial Madeira or a 5-Year Verdelho
Sweet And Salty Ham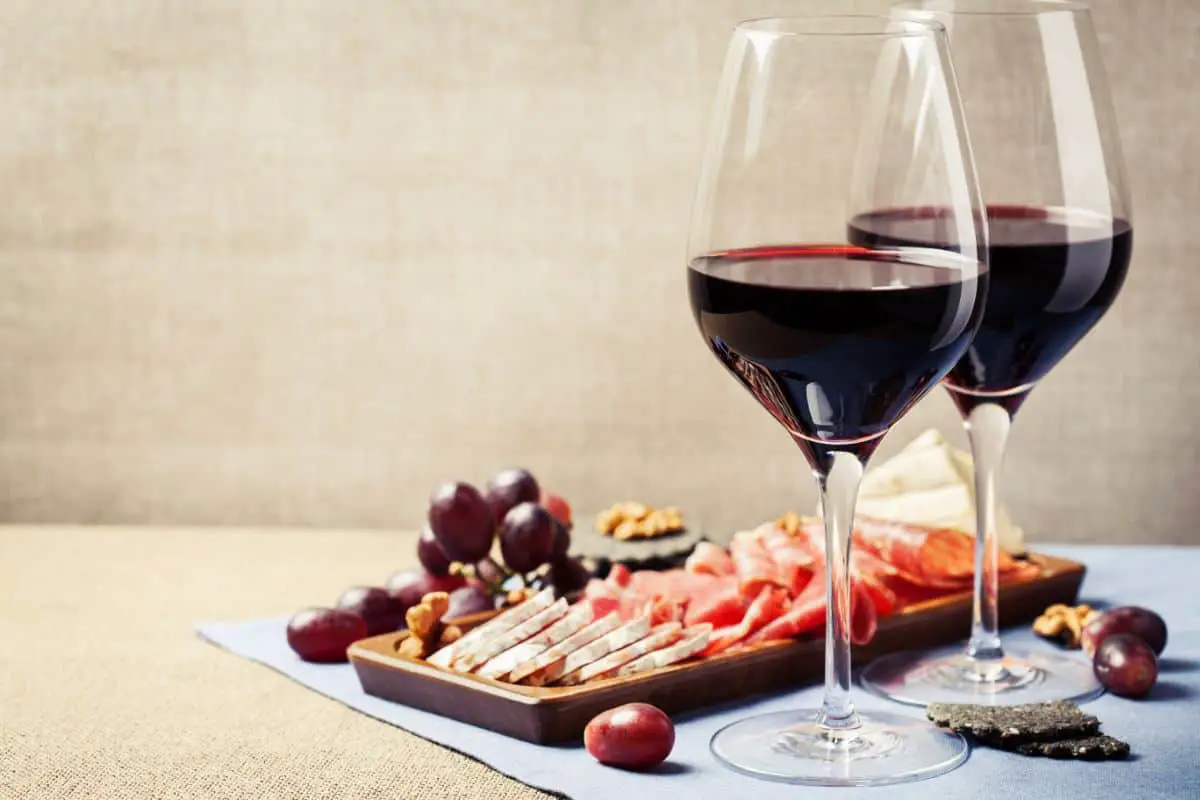 Medium to thick cuts of ham are typically sweet and salty with a sweet flavor and a chewy texture.
Canadian bacon is a prime example of such a ham. Some other examples of this type of ham are:
Glazed Baked Hams
Honey Baked Ham
Mortadella
Char Siu
Okay, Char Siu is technically Chinese Barbecue Pork and not a ham, but it fits the same flavor profile!
If you are sitting down to enjoy a sweet and salty ham like these, then a sweet or fruity wine is the best pairing choice. The wine should have a certain sweetness to pair well with the equal sweetness of the ham.
Some wines we recommend include:
Riesling
Chenin Blanc
White Merlot/Zin
These three wines tend to be on the drier side. For something sweeter, we recommend:
Moscato
Brachetto d'Acqui
Vin Santo
White Port
There are also some new-world style red wines that can pair wonderfully with the sweetness of salted ham, such as:
Australian Shiraz
South African Pinotage
American Petite Sirah
Bottles Of Wine To Pair With Ham This Christmas
We have looked at the different types of wine to enjoy with various hams, but let's take a deep dive into some particular bottles that we recommend pairing with your holiday ham.
Whilst this is not the cheapest Beaujolais wine out there, Jean-Marc Burgaud, Morgon Côte du Py pairs very well with a Holiday ham. All wines produced in the Côte du Py vineyard boast power and a rich intensity. This bottle is no exception.
This Ravenswood wine can feel quite shy on the nose at first, but before long, blackberry and blueberry notes start to shine through, inside a smoky, velvety veneer.
This is another powerful wine packed with violets, cinnamon-dusted plums, and vanilla-tinged fruit. If you like your wines to be bold and strong, then this is the one for you.
It stays dry for longer than many others and is one viscous example of a great pairing wine with ham.
An affordable red wine, Domaine Sainte Rose, La Garrigue, Pays d'Oc, 2020 is also highly elegant and wonderfully drinkable. A GSM blend, this wine brings the Mediterranean to you with each mouthful.
It is medium-bodied yet light with a savory dried herbal essence and earthy flavor profile.
With aromas of lycée, honeysuckle and rosé, this is a wonderfully expressive bottle of wine. It has a rich texture that transports the fresh and sweet flavors of zesty bitter lemon, grapefruit, quince, and orange, with a tinge of minerality.
If you like your wines to be precise and complex, this is the one to pair with your holiday ham!
Grown on the eastern side of the Limari Valley, Chile at an altitude of 1,600 meters, Tabalí, Barranco Rio Hurtado Viognier is a stunningly fresh wine to enjoy with ham.
As you would expect from a Viognier, this wine boasts a flavor profile of apricot fruit and ripe peach that is nicely balanced by its acidity. One for the Christmas table this year!
In Summary
Different wines pair with different types of ham. From smoked ham to cured ham, some wines will suit hams better than others.
Next time you're preparing a ham dinner, check back in with us to ensure you find the best wine to pair with your meal. That way, you can impress your guests and enjoy the finest dining experience possible.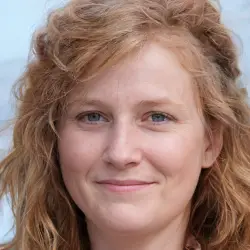 Latest posts by Rachel Edwards
(see all)