We've all heard that wine pairs wonderfully with salmon, but some wines are better than others. Want to find out what they are? Read on!
Many people believe that salmon only pairs well with white wine, but this is not the case. There are many wines, white and red, that go well with salmon. Even a classic Chardonnay is the perfect partner for a meaty salmon.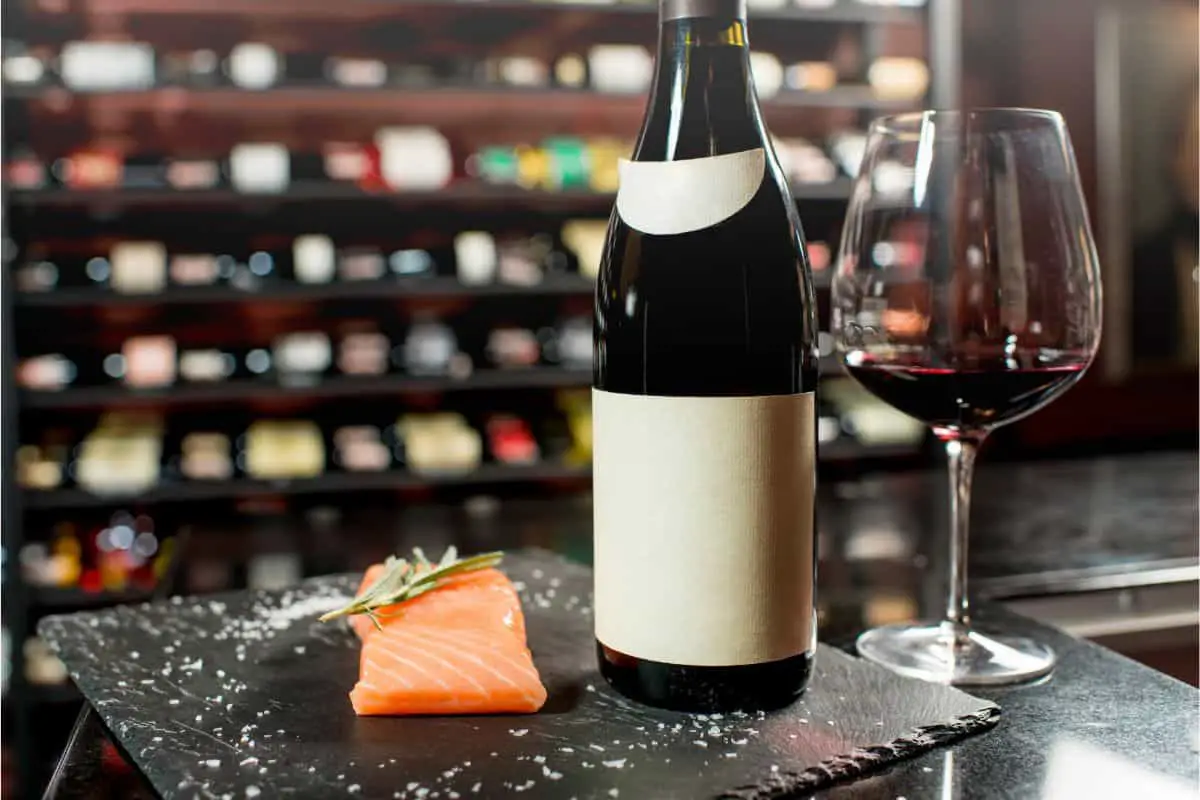 As a general rule, full bodied white wines, such as Viognier, Marsanne, Chardonnay, and White Rioja, pair best with the oily, rich nature of salmon.
But, rose or low tannin, light-bodied red wines can also pair just as well, depending on the sauce used with the fish and how it was prepared.
With so many wines to choose from, it can be challenging to find the right pairing for your salmon. That is why we have done the hard work for you!
Today, we are going to discuss the best pairing wines with salmon with a list of our recommendations.
Let's get down to business.
Pairing Wine With Salmon: How To
First, we need to find out how to pair the right wine with salmon. Generally speaking, there are a few factors that determine what wine to use. These are:
The type of salmon you're eating – Some salmon is meatier than others, such as wild salmon. Atlantic farmed salmon tends to have more fat.
The recipe you use – Think about how you have prepared the salmon. If it is grilled with olive oil and lean, then it will taste very different to that of a rich salmon dish made in creamy sauce.
Keep these in mind when pairing wine with your salmon.
Without further ado, let's count down our favorite and best wines that go well with salmon.
Red Wine
The first mistake many people make is to ignore red wine altogether when looking for a suitable wine pairing with their salmon. Yes, red wine may not pair all that well with other examples of fish fillets, but salmon is an exception.
If you love red wine, then you'll be happy to know that some pair exceptionally with salmon.
However, you should never pair a full-bodied red wine with high tannin levels, such as Barolo or Cabernet Sauvignon, when enjoying a salmon dish.
This is simply because these types of wine are much richer and can overpower the delicate flavors of salmon.
Instead, you should opt for light-bodied red wines, including Beaujolais, Pinot Noir, and Grenache. Picking between these may be a little challenging, too.
But, the safest option tends to be Pinot Noir as this provides a more acidic flavor profile that pairs well with the savory nature of salmon.
Pinot Noir is arguably the best red wine pairing with most salmon dishes, including slow-cooked, smoked, and baked salmon.
White Wine
It's more likely that you have heard of more white wines that pair better with salmon and fish, especially fish fillets and salmon.
Some of the best white wines to be paired with salmon are as follows:
Chardonnay – Chardonnay pairs very well with salmon, especially if it is prepared in a creamy sauce or butter. This applies to both fuller-bodied and unoaked bottles of Chardonnay.
Sauvignon Blanc – Thanks to its fresh acidity, Sauvignon Blanc pairs wonderfully with salmon that has been cooked with fresh herbs or in lemon juice. Its citrus flavor is also a great pairing with the fish.
Gewurztraminer – This white wine is renowned for its strong aromas and citrus flavor profile. These citrusy notes compliment any salmon dish, particularly those that are spicy or savory and sweet. Therefore, salmon prepared with ginger, sweet syrup marinades, or a brown sugar glaze are best paired with Gewurztraminer.
Riesling – If your salmon dish has more nuanced flavors, such as a poached or baked salmon, then Riesling is a splendid wine to use.
Pinot Gris – Light and fruity, Pinot Gris pairs well with the majority of meaty seafood dishes and fish. This, of course, includes salmon.
Sparkling Wine And Rose
You may want to try something different from white or red wine. If so, a bottle of Rose or even pink champagne may be a bolder choice.
Rose has the qualities and properties of both white and red wines. For instance, it boasts fruity hints with a subtle yet noticeable acidity. Combined with its minerality, Rose pairs very well with salmon dishes.
White sparkling wine is another great pairing option with salmon. With its yeasty flavor profile, this bubbly beverage is a delight on your taste buds.
Not only that but it has high acidity levels that can tear through some fatter, richer salmon dishes.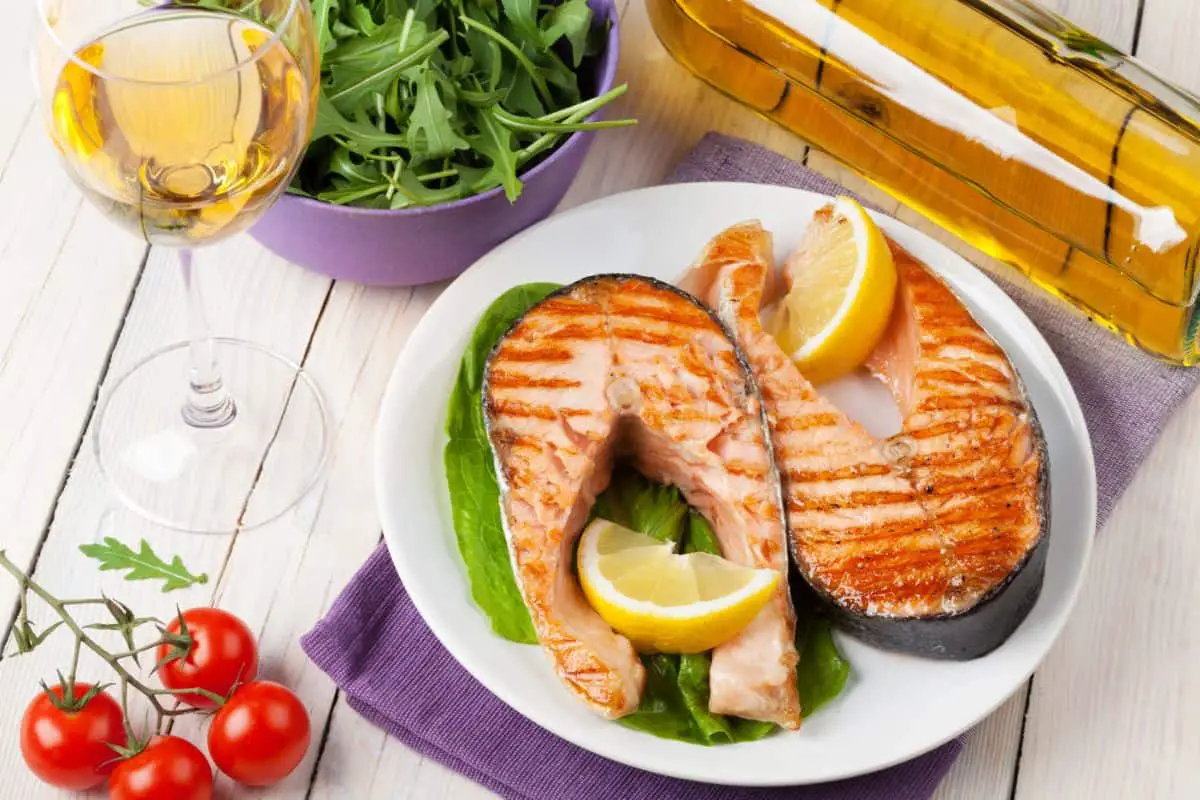 Pairing Wines Based On The Salmon Preparation Method
Let's take a look at some popular salmon dishes and what wines pair best with these particular recipes.
Roasted Salmon With Cream Sauce
Roasting or poaching salmon with a topping of cream, whether it's herbal or lemony, is a classic salmon dish.
Sauces used for these types of salmon meals include lemon dill, béarnaise, dill, caper, creamy horseradish, and cucumber yogurt sauce.
The best wines to pair with this type of salmon dish are:
Australian Sémillon
Oak-aged Chardonnay
Oak-aged Vermentino from Tuscany
Warm climate Sauvignon Blanc (such as Napa)
Trebbiano blend from Sicily
Grüner Veltliner (lighter, more herbal match)
Grilled Salmon
Grilled salmon is hugely popular in restaurants around the world. But, if you intend to prepare this dish at home, make sure you use a fat salmon fillet. If it is too lean, the salmon may dry out whilst being grilled.
When you grill a fatty salmon, its texture will be very meaty with wonderful smoky aromas.
Because of this, grilled salmon works best with light red wine, such as Pinot Noir, or an oak aged Chardonnay and even a white Pinot Gris.
Two specific wines that pair well with such a dish are:
2002 Domaine Zind-Humbrecht Pinot Gris Clos Jebsal Selection de Grains Nobles Trie Speciale – This is an affordable wine, typically around $400.
2005 Domaine Georges & Christophe Roumier Musigny Grand Cru – Bear in mind that one bottle of this will set you back around $20,000
Smoked Salmon
Smoked salmon is rarely served on its own. You have probably enjoyed it for breakfast with runny eggs, on toast with some avocado, or with cream cheese, salty capers, and bagels.
As you can see, smoked salmon tastes best when paired with something else, including wine.
For smoked salmon, you should use a wine that has a good amount of acidity with a strong flavor. This will help to complement the fishy and salty notes of the salmon.
The best wines to use with smoked salmon are:
A bold Rosé wine
A sparkling Rosé wine
Crispy Skin Salmon
Crispy skin salmon is super delicious. It has a flaky skin that melts in the mouth and helps the taste of salmon shine through.
Crispy skin salmon is prepared skin-side down on a hot skillet with a generous amount of vegetable oil.
This type of salmon is very meaty, almost like a steak, but with that unique flaky texture. It pairs very well with bacon and leeks, but also a number of different wines.
Here are the wines to try and pair with crispy skin salmon:
Carignan
Garnacha/Grenache Rosé (a good example would be Tavel)
Valpolicella blend
Beaujolais (a light-red made using Gamay grape)
Lambrusco (we highly recommend rosé)
Glazed Salmon
Glazed salon, also known as Teriyaki salmon, comes in a myriad of variations. But, all types of glazed salmon share a certain sweetness.
This is down to the ingredients used on the salmon's exterior to give it that savory-sweet glaze, such as pineapple juice, brown sugar, honey, or agave.
These types of salmon tend to be similar to steaks but sweeter. The best wine to pair include:
Bold Rosé Wines
Gewürztraminer
Lambrusco (Amabile or off-dry)
Dry Riesling
Torrontés
White Pinot Noir
Muscat Blanc (i.e., Moscato)
Salmon Chowder
Salmon chowder is made with spices, such as smoked paprika, turmeric, and cayenne pepper to give it additional flavors. These spices also help the soup base reach the rich level of salmon.
We recommend sparkling wines for salmon chowder as these complement the rich flavors superbly.
Cured Salmon
You can make cured salmon by rubbing together a blend of spices, sugar, and salt on a salmon filet. Then, you leave it dry out for up to three days.
This salmon is great as an appetizer and tends to pair excellently with dry white, rosé wine, and Champagne.
We recommend trying the following wines with cured salmon:
1996 Louis Roederer Cristal Vinothèque Edition Brut Rose Millesime
2016 Chateau d'Esclans Cotes de Provence Garrus Rose
In Summary
There are a number of different wines that pair well with different types of salmon dishes. Whether your salmon is meaty or not, there is a wine out there that will work perfectly alongside it.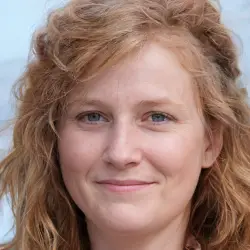 Latest posts by Rachel Edwards
(see all)