As the warmer months descend upon us, that can only mean one thing: backyard get-togethers. Once the BBQ has been warmed up and the meat is sizzling, you will want to have a delicious and fruity sangria to hand.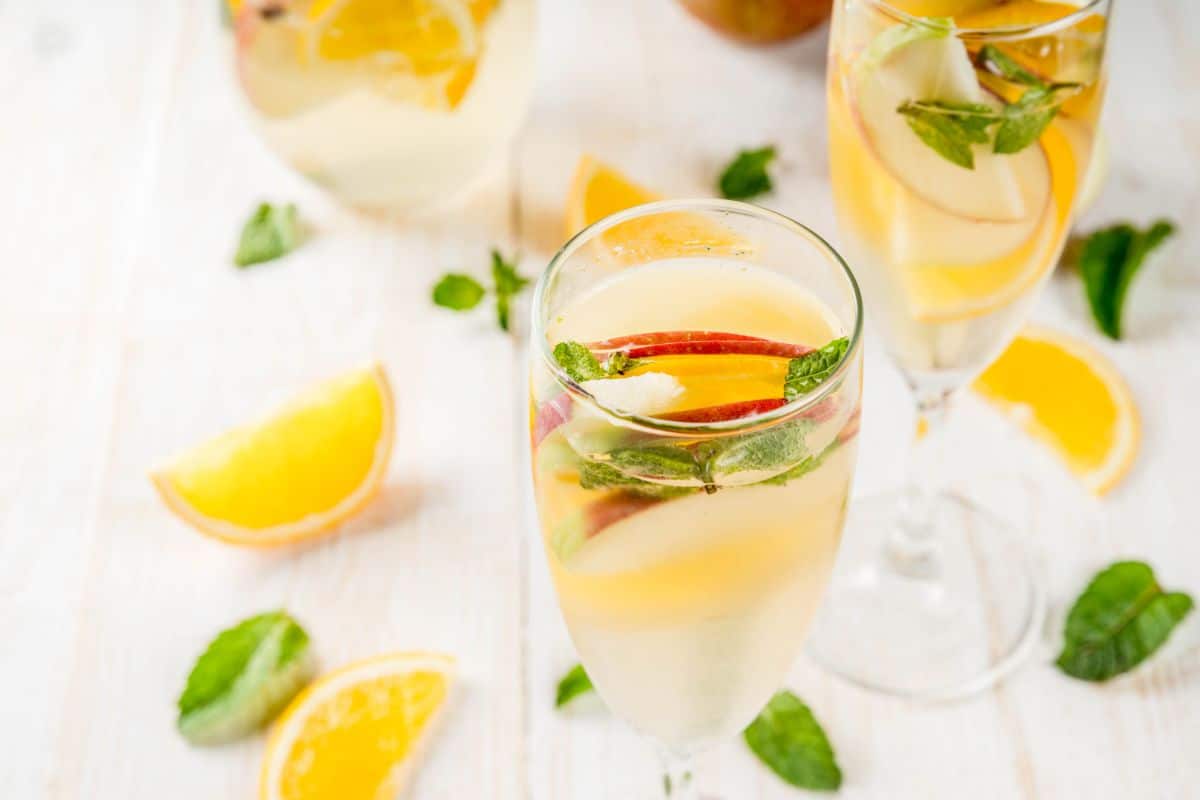 Fortunately, it is really easy to make yourself without having to resort to the bottled kind. We have also swapped the flat red wine to white to create a fizzy cocktail that will delight you and your guests.
Making it beforehand ensures that the orange basil white wine sangria will be chilled too. So, what are you waiting for? Let's take a step-by-step look on how to create this wonderful boozy beverage to enjoy in the sunshine.
How To Make Orange Basil White Wine Sangria
It will not come as a surprise, but the main type of ingredient within this drink is white wine, as opposed to a traditional sangria which uses red wine.
White wine provides the beverage with an overall crisper and fresh flavor, perfect for the warmer months. So, here is out to make the drink:
You Will Need
The main ingredient – a bottle of white wine.
Something to add sweetness like regular white sugar, maple syrup, or honey
Fruit – ones that remind you of summer such as strawberries, oranges, and limes. You can also swap the limes for peaches.
Half a cup of extra alcohol – tequila or vodka, though a fruit liqueur would be great to use too.
To add some fizz – sparkling water or a lime or lemon soda.
You will also need a large sized pitcher and something to muddle the fruit with!
Step 1: Chop And Add Fruit
To begin making the sangria, cut the chosen fruit into slices making sure to keep all the skin on, and that includes the oranges too.
Also make sure to add plenty of fruit so that it fills at the very least a quarter of the pitcher. Once you are satisfied with the amount of fruit, sprinkle some granulated sugar over the top.
You can also spoon some maple syrup or honey over the fruit as well.
Step 2: Muddle The Fruit
Next, you will need to muddle the fruit. You can do this either by using a cocktail muddler, or by using something like a wooden spoon.
This will help the sugar to dissolve and mix within the fruit. You only need to spend a minute or less doing this step – you are not looking to mash the fruit up.
Step 3: Add The Wine
Now is the time to add the wine to fill most of the pitcher, and around half a cup of your chosen second alcohol.
Remember that you will be adding fizz later on, so do keep this in mind when you are filling the pitcher up with alcohol. Leave at least a quarter of space free.
Step 4: Leave In The Refrigerator
Once you have your mixture, you will want to chill it before serving. If you have made this on the day, let the sangria refrigerate for at least two hours before serving.
The preferred option is to let the sangria chill overnight, as it will be lovely and cold on a particularly warm day. Just remember to stir all the ingredients together before putting it away in the refrigerator.
Step 5: Steps To Serve
Just before you plan to serve the beverage, remove it from the fridge and add some fizz. This could be a lime soda or sparkling water, with the latter not being as sweet as the former.
Next, add some sprigs of basil into the sangria too for a subtle hint of flavor. Now you are ready to serve it!
Do You Need Homemade Sangria To Have Carbonation?
Not everyone likes a fizzy drink, and that is okay. Fortunately for you, sangria can be made as a flat drink too. In order to achieve this, all you need to do is skip the step that involves the fizzy carbonated liquid.
If you do want your sangria to be bubblelicious, but want to use something that isn't just sparkling water, then you can use something flavored too.
Stick with the theme of citrus fruits though (for example, avoid cola) as this will enhance the overall flavor of the drink.
Should You Make Sangria In Advance?
Yes, you should make sangria in advance – unless you want warm sangria, of course, but nobody wants that, right?
Not only that, letting the mixture sit for a while also allows all those wonderful fruity flavors to mix together and become oh-so delicious tasting.
Also, the drink will become extra boozy as it soaks up into all that fruit. So, it really is beneficial to make the sangria before you plan to drink it. However, you will not want it to sit for more than 24 hours. If it does, you risk the fruit becoming mushy.
Remember that you should only add the carbonated part just before you are about to serve it. This way it will be bubbly. If you add it too early, it is likely to be flat by the time you drink the sangria.
Does The Wine Choice Matter For Sangria?
When it comes to choosing the white wine for a sangria, you will want to use something that is considered to be crisp and dry like a Chardonnay, Pinot Grigio, or a Sauvignon Blanc.
However, you do not need it to be expensive either. A cheaper wine will work really well in a homemade sangria.
Final Thoughts
Homemade sangria is delicious, and when served with white wine, it also makes the perfect alcoholic beverage to drink during the warmer months – especially because it is made with summer fruits that are zesty and fresh like orange, strawberries and limes.
So, if you are looking for a tasty drink for those summer get-togethers, then why not try sangria? It is super easy to make, and tastes amazing too.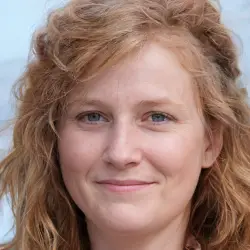 Latest posts by Rachel Edwards
(see all)